Elim Grove railroad bridge, 1914.
Replacement for the bridge that collasped
in the 1894 Austin Creek Train Tragedy.
See 1890 trestle photo on Caz Story 1 page.
Mohr family tents at left
(Collection of Gary Rodgers)
---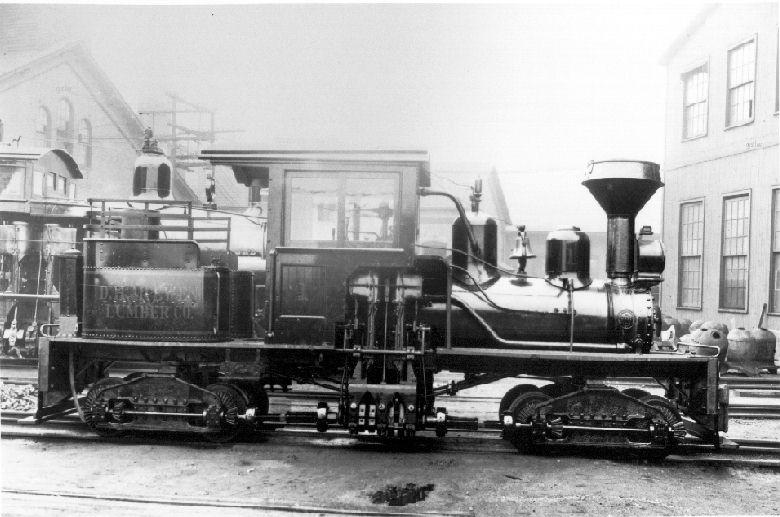 D. H. McEwen's Shay locomotive used on his logging railroad on Creighton Ridge - 1907.
[See Q.14 on the History Q&A page]
(Photo courtesy of Julien Lee)



---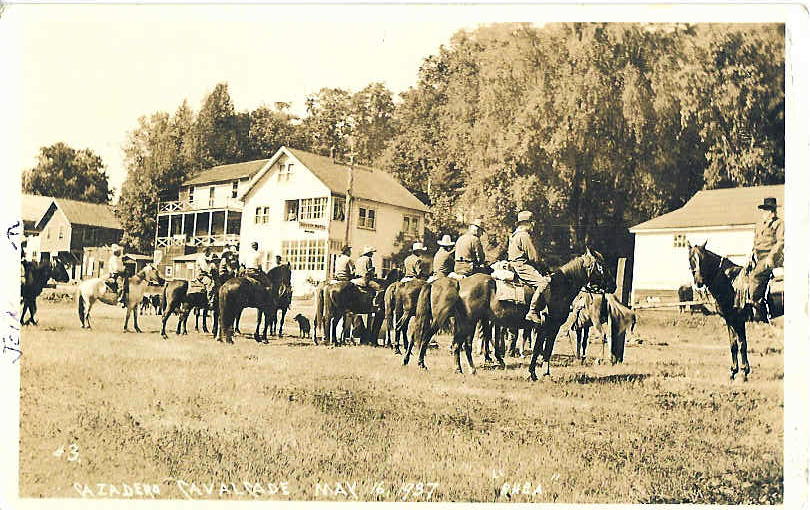 "Cazadero Cavalcade" May 16, 1937 after railroad abandonment in 1933
Millerick building [left], Bone's community hall, Austin hotel [center], General store [right].
(Photo post card from Catherine Canelis)
---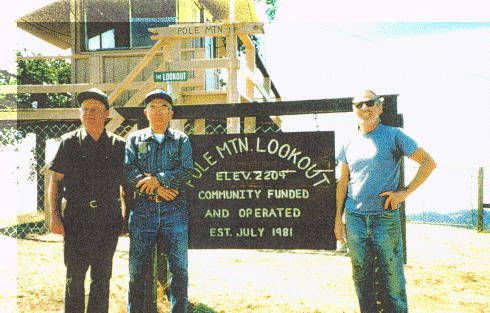 Pole Mountain Fire Look Tower US 273
Established on Red Oat Mountain July 1, 1967 and relocated to Pole Mountain July 6, 1981.
---